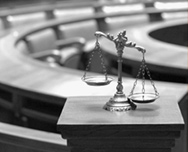 Immigration law is a rapidly evolving issue and requires updated knowledge of the constantly changing legal landscape. Olga Casillas helps her clients understand and facilitates the immigration issues, ranging from U.S. citizenship to H-1B work visas to deportation.
NATURALIZATION/CITIZENSHIP
DEPORTATION AND REMOVAL DEFENSE
FAMILY VISAS
LABOR CERTIFICATION (PERM)
DEFERRED ACTION
Divorce and Family Law
We represent men and women throughout all stages of the marital relationship. From the decision to contract a prenuptial agreement, to filing a separation agreement and through the finalization of the divorce, Olga Casillas can help you through every step of the way.
SEPARATION AND DIVORCE
ANNULMENT
ALIMONY AND SPOUSAL SUPPORT
PRE-MARITAL, POST-MARITAL AND COHABITATION AGREEMENTS
CHILD SUPPORT, CUSTODY AND VISITATION
Criminal and Traffic Defense
If you have been charged in D.C. or Virginia with a serious traffic or criminal offense that carries the possibility of jail time, including DUI / DWI, Reckless Driving and Driving on a Suspended License, you risk losing your freedom. Maintaining your driving privileges, staying out of jail and avoiding years of high car insurance premiums require you to hire an experienced attorney who can help you understand and protect your legal rights.
DRUNK DRIVING: DUI/DWI/OWI
RECKLESS DRIVING
DRIVING WITH A SUSPENDED/REVOKED LICENSE
JUVENILE DEFENSE